After a great weekend of Tonga celebrating the Mate Ma'a Tonga's win against the New Zealand team in The Rugby League World Cup 2017; the Ministry of Fisheries staff was back to reality and started off this week with the second workshop to review the Tuna Management and Development Plan Review 2015 - 2017 and work on the new Sport Fishing Plan 2018 - 2022; this will run and end on the 16th November 2017, at the Ministry of Fisheries conference room in Sopu.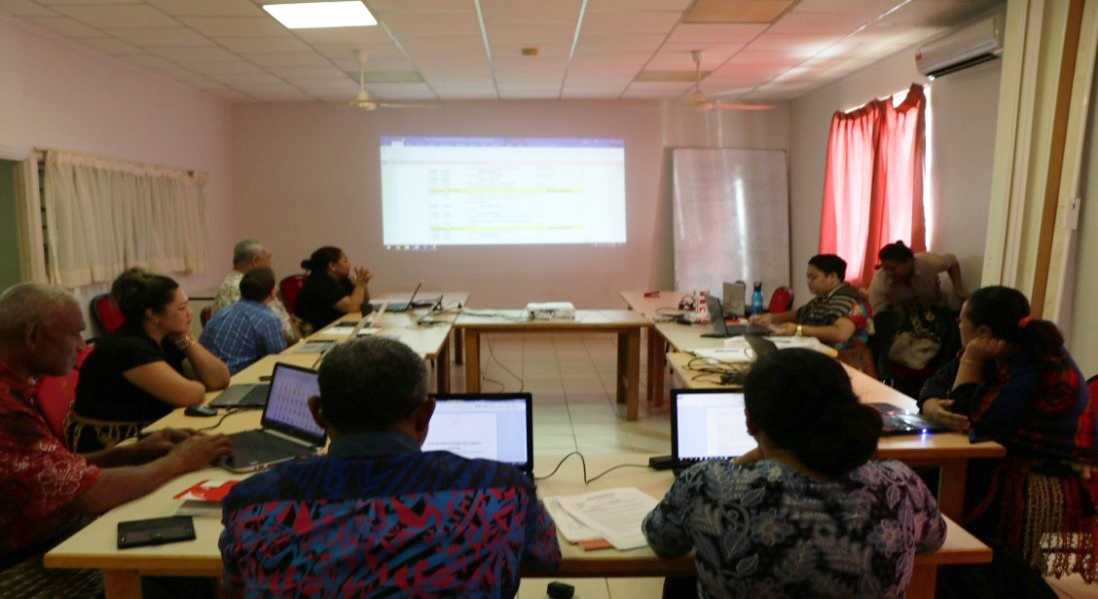 The workshop was officially opened by the CEO of the Ministry of Fisheries, Dr. Tu'ikolongahau Halafihi. The workshop was led by the FMA from FFA and assisted by staff of the Fisheries Management and Development Division through presentations and discussions.
The purpose and expected outcomes of this workship are as follows:
Present the review report of the performance of the existing Tuna Management and Development Plan 2015 - 2017 (TMDP)
Review and confirm activities in the Implementation schedule of the 2015 - 2017 Tuna Plan.
Present the draft review plan to Fisheries official
Present the draft Sport Fishing Plan 2018 - 2020
Workshop participants were the fisheries senior officers of the Ministry and Fisheries Management Advisors (FMA) from the Pacific Islands Forum Fisheries Agency (FFA). The first two (2) days of the workshop was successful as the fisheries staff and FFA consultants engaged into discussing and updating the implementation schedule of the Tuna Management Plan 2015. This was indeed important as it provided the staff with a clearer understanding of what is needed to achieve in the new Tuna Management Plan. In the upcoming days, it continued to the discussion and drafting of the Sport Fishing Plan 2018 - 2020.
The Ministry of Fisheries is indeed grateful for the assistance that FFA has provided in order to help in formulating and updating the Tuna Management Plan and the Game Fishing Plan.