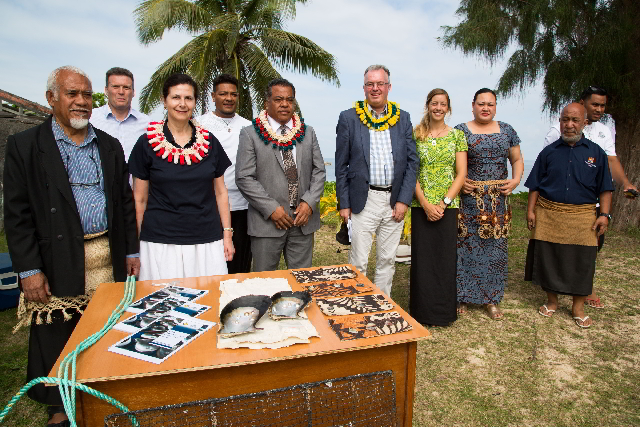 On September 22nd Ministry of Fisheries staff met with the Australian Minister for International Development and the Pacific, Hon. Concetta Fierravanti-Wells to discuss recent advances made by the Tongan Mabe' Pearl Industry. Also in attendance was the Australian High Commissioner Andrew Ford, the Minister for Agriculture, Food and Forest and Fisheries Hon. Semisi Fakahau and the Governor of Ha'apai Mo'ale Finau.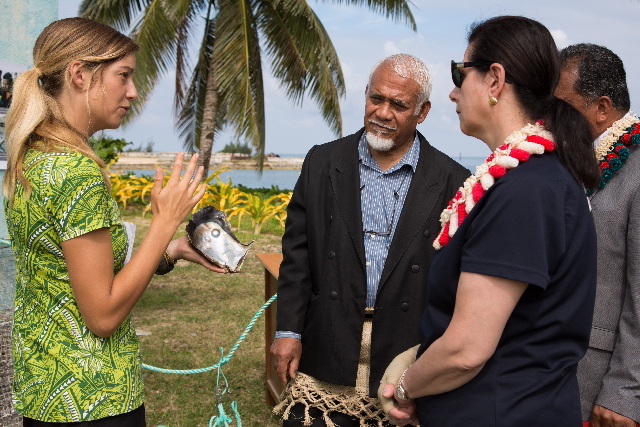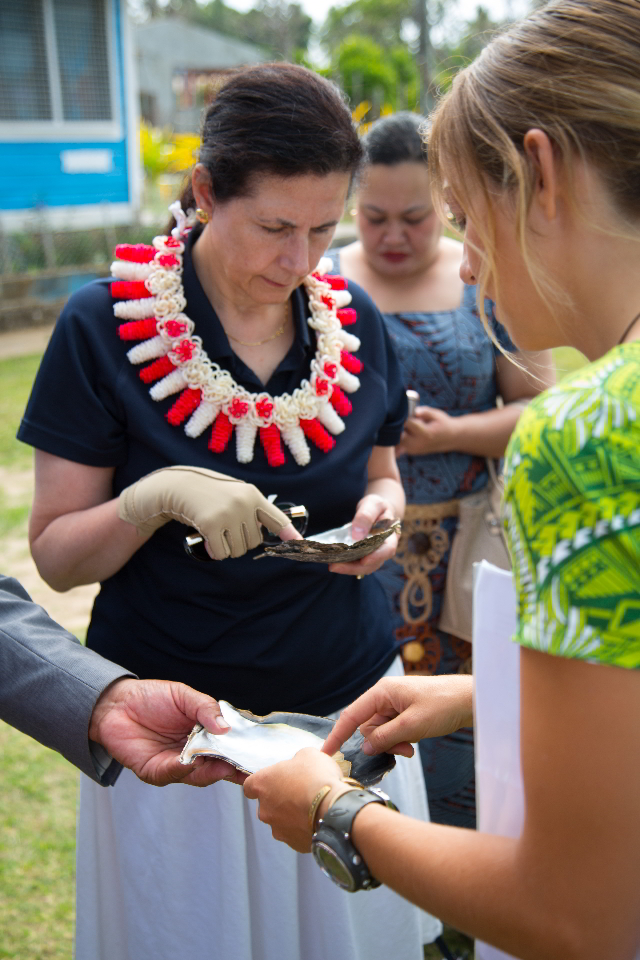 The delegation arrived in Ha'apai with a precious cargo of over 800 pearl oysters (Pteria penguin) to be deployed to Ha'apai's newest mabe' pearl farms on the islands of Uoleva and Uiha. The event was a perfect opportunity to celebrate the achievements made by the Tongan and Australian Government's joint project to develop Tonga's mabe' pearl industry (funded by the Australian Centre for International Agricultural Research). The gift of a Tongan mabe' pearl was given to Hon. Concetta Fierravanti-Wells to commemorate her visit to Ha'apai.
The establishment of two new mabe' pearl farms in Ha'apai brings the total number of pearl farms in the island group to three and the national number of pearl farms to 17. The deployment of the two new pearl farms constitutes a significant step towards developing profitable, sustainable mabe' pearl industry for the people of Ha'apai.